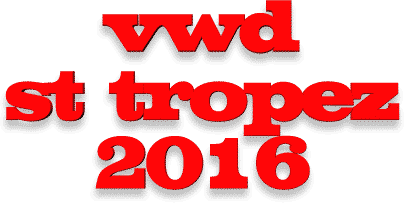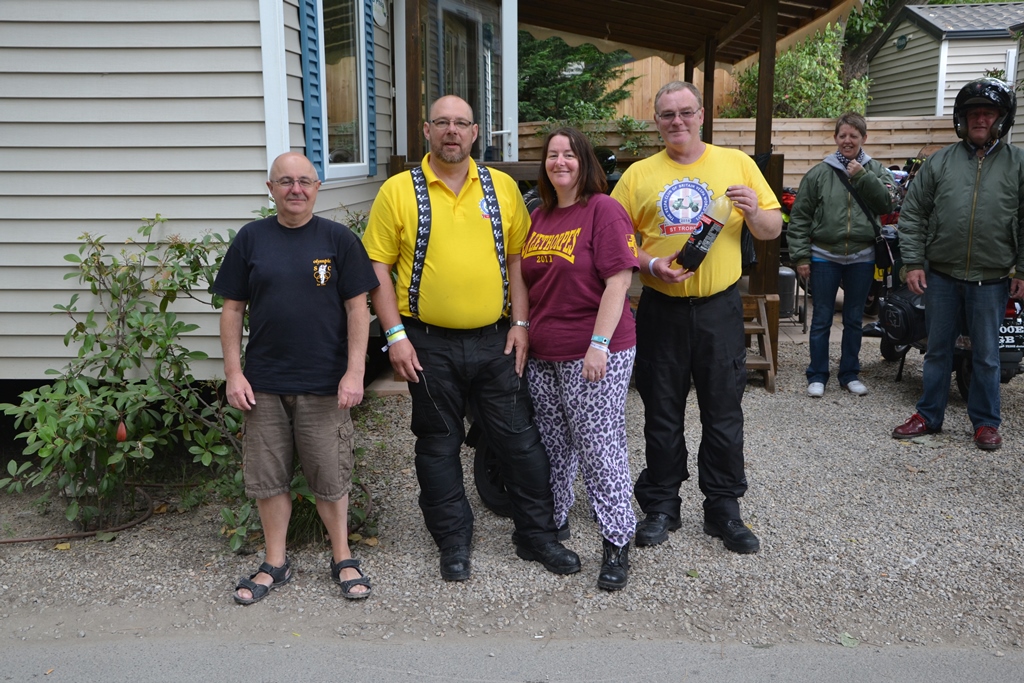 this is where we split into two groups...Chevy Daz Jo & Gary going onto Paddy Smith's rally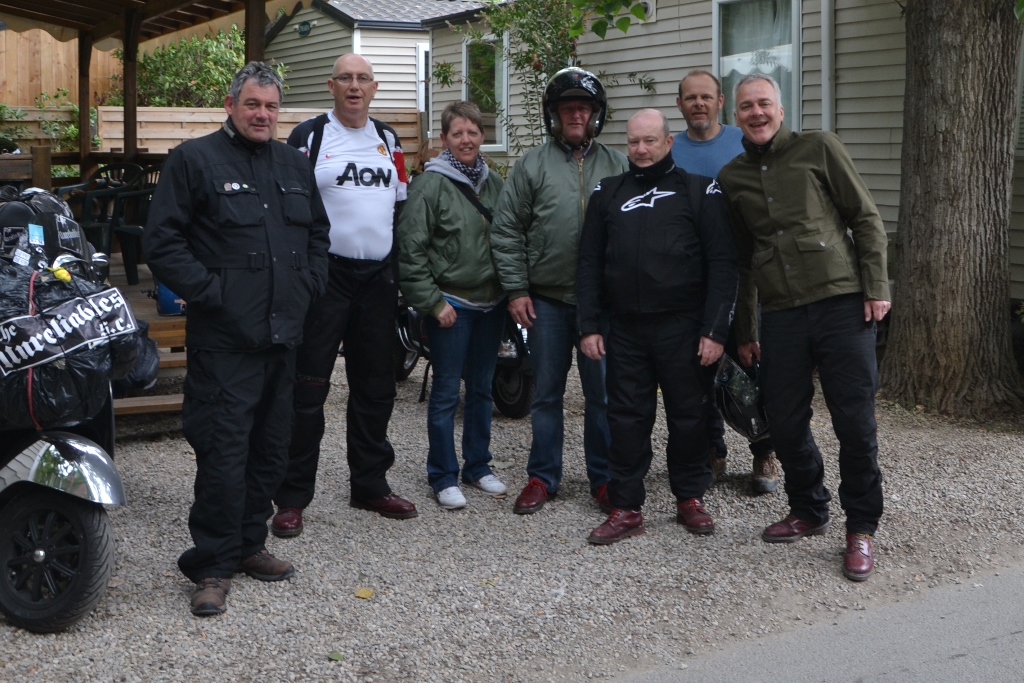 the rest of us heading back to Le Havre...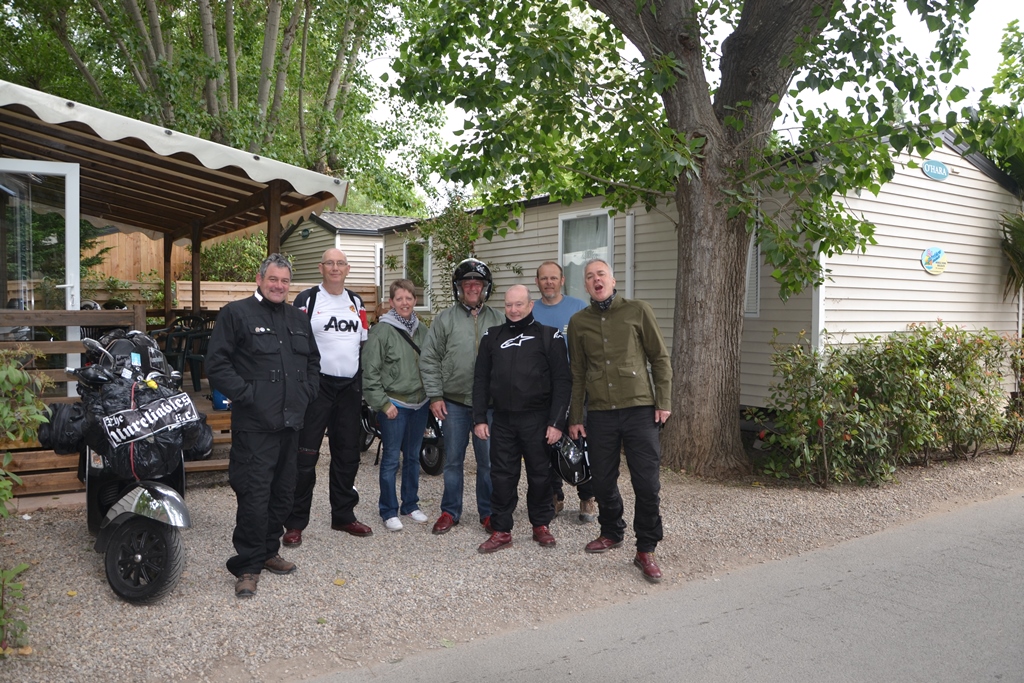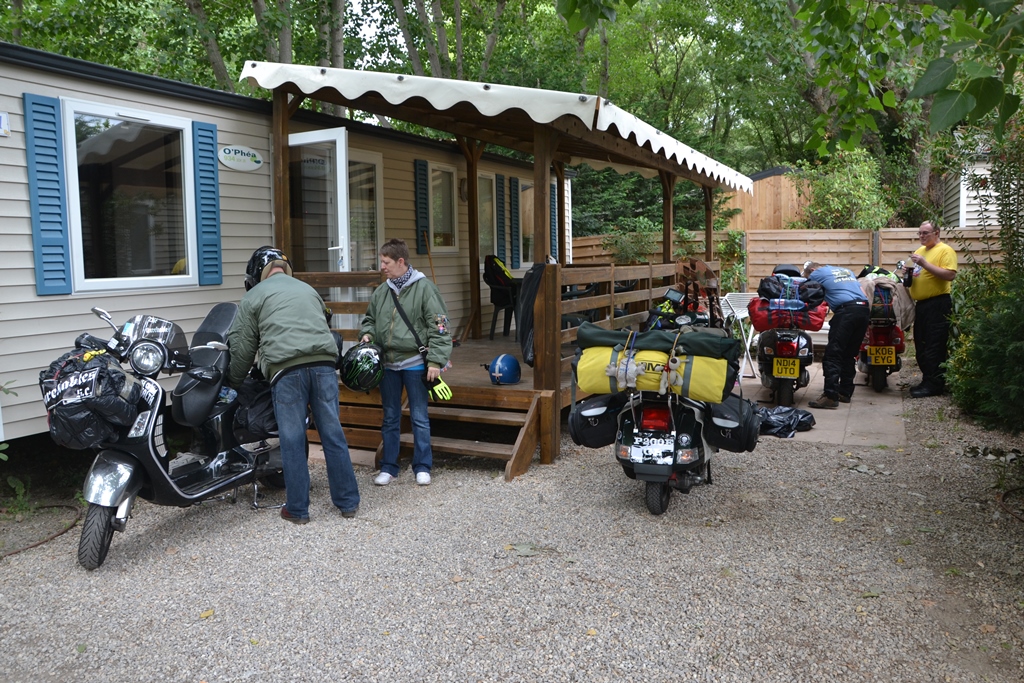 All loaded and ready for the off...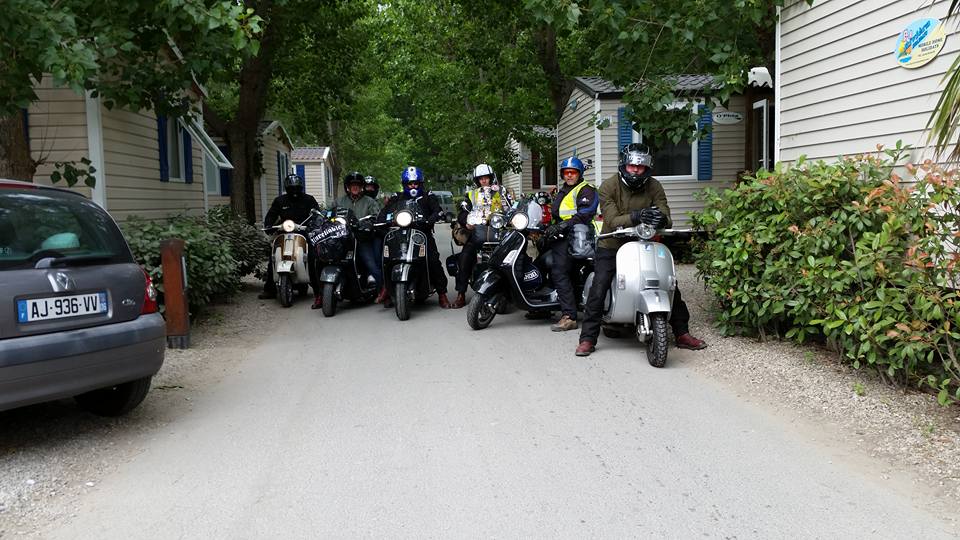 Chevy took this one...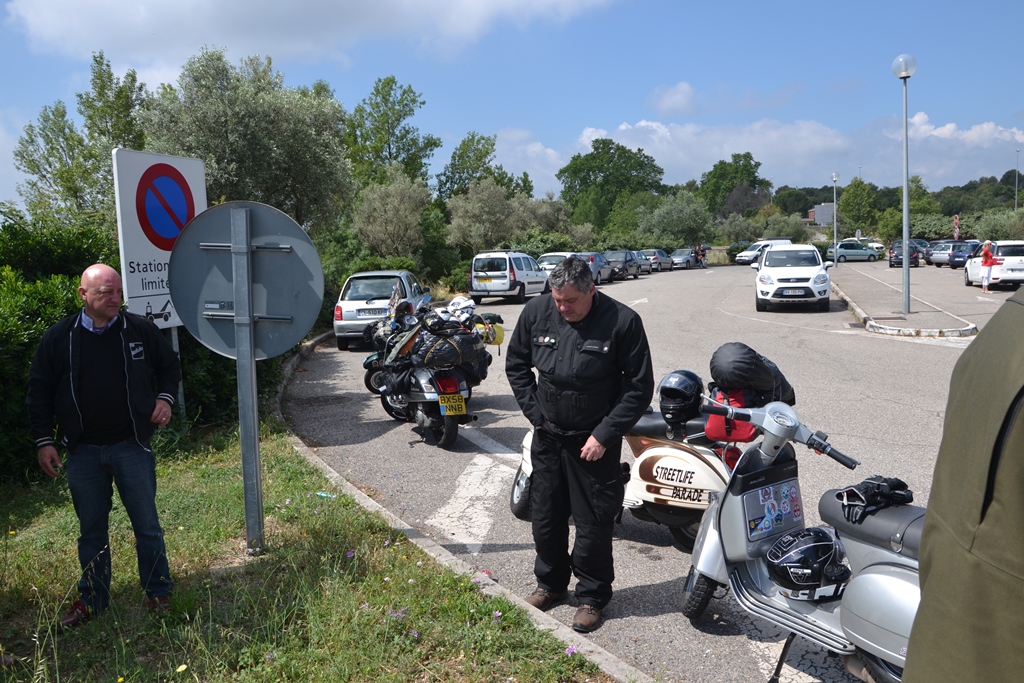 this is where we left the winding "a" roads and joined the Toll system all the way back...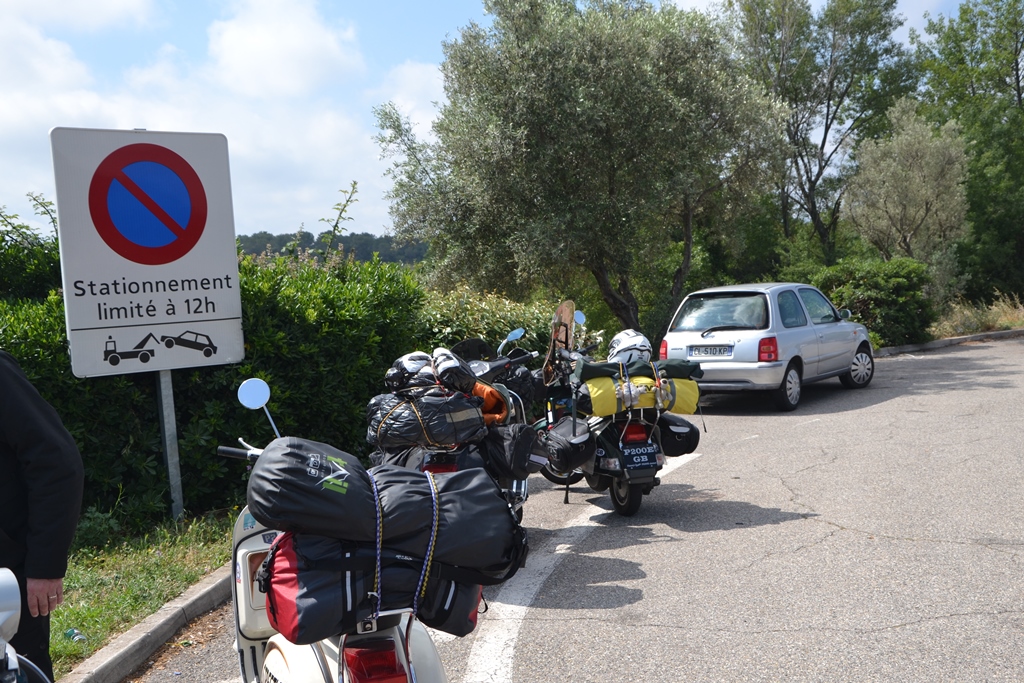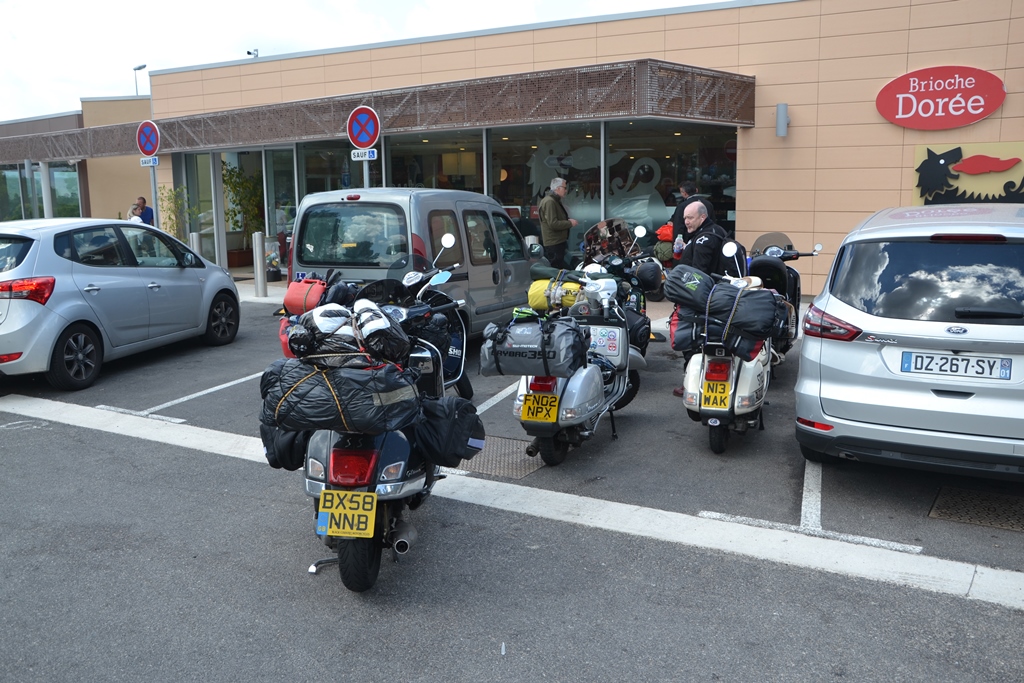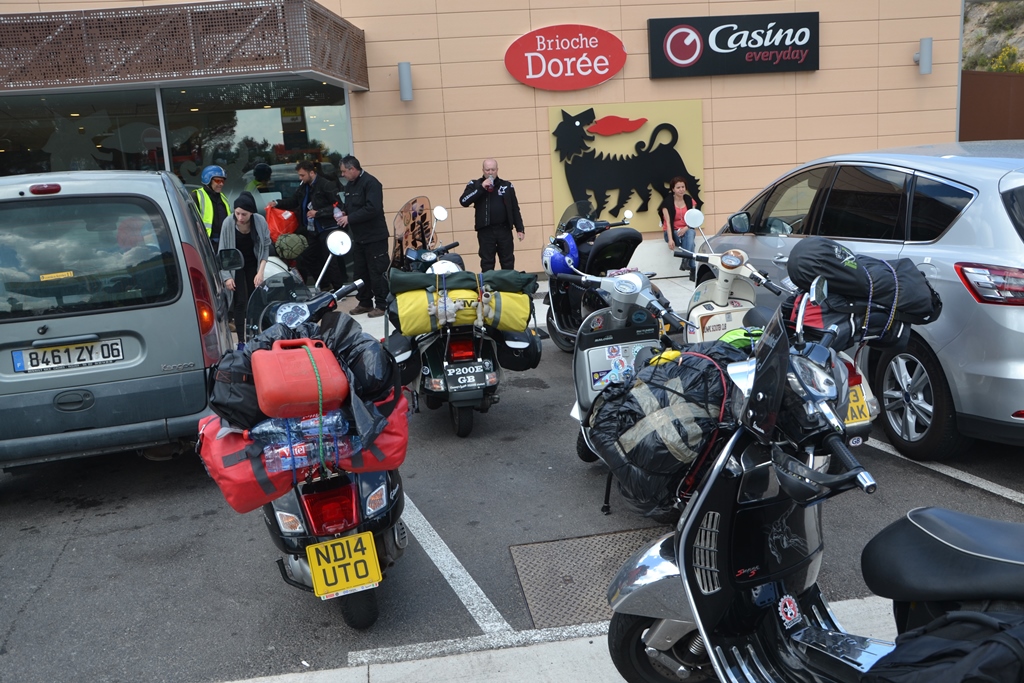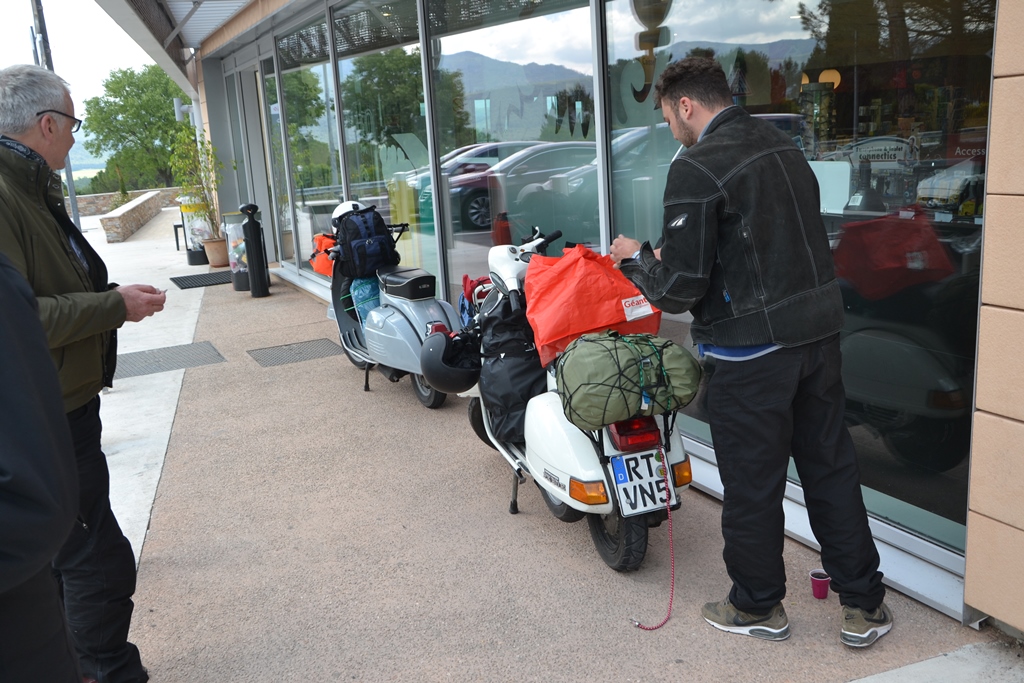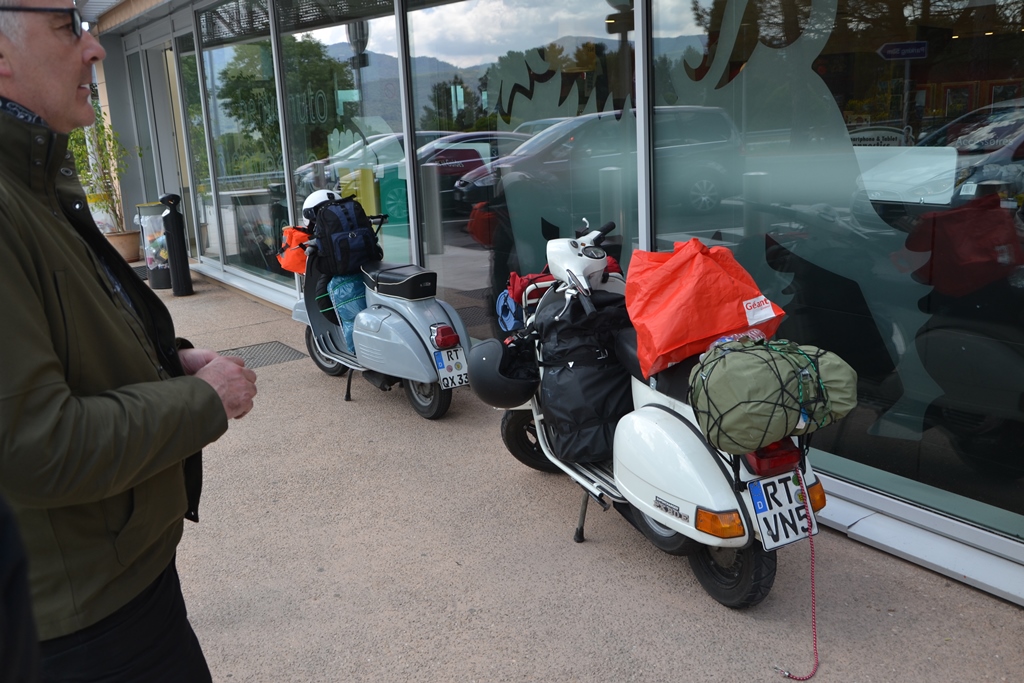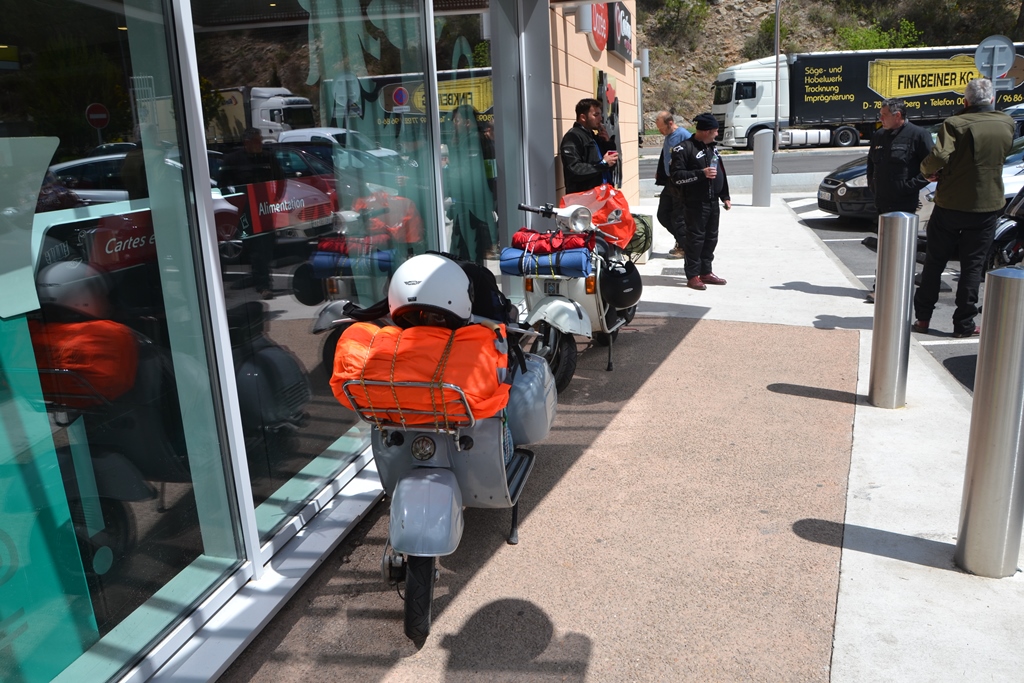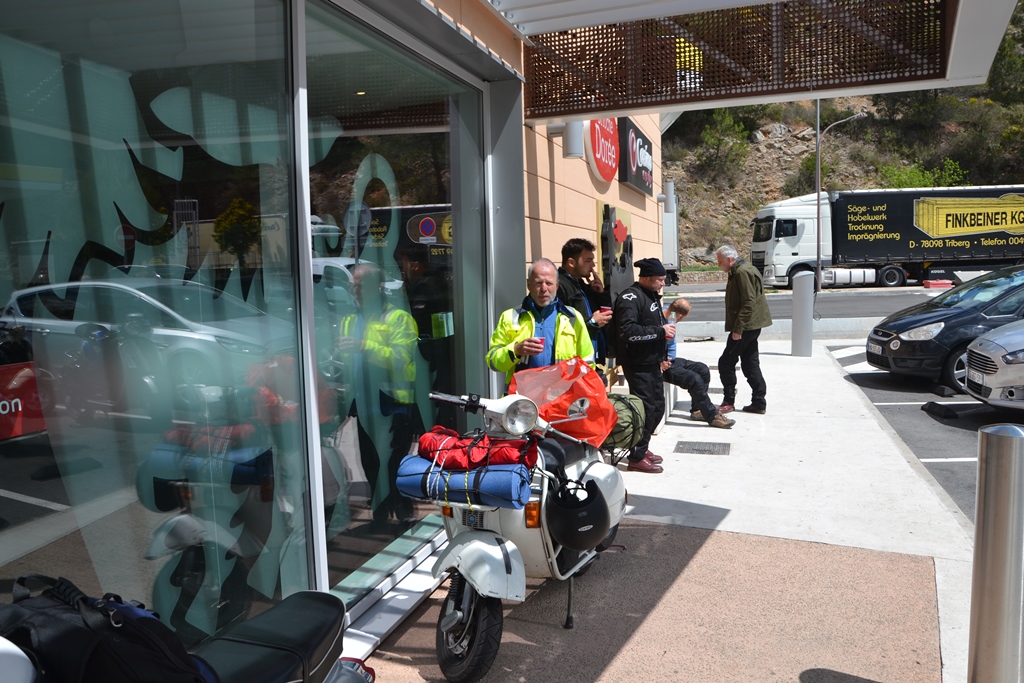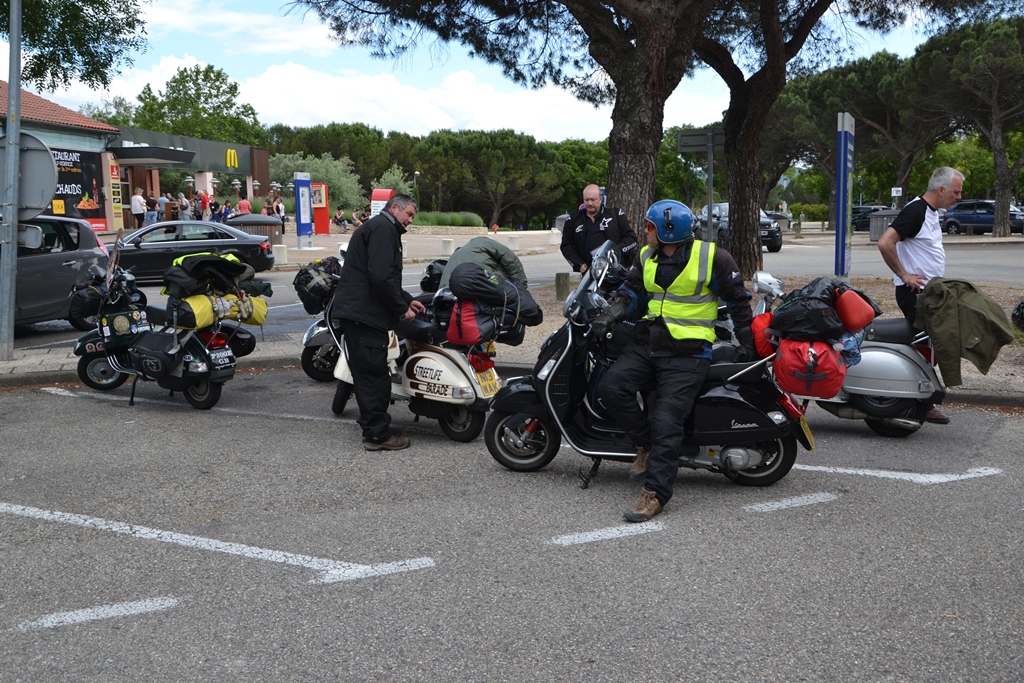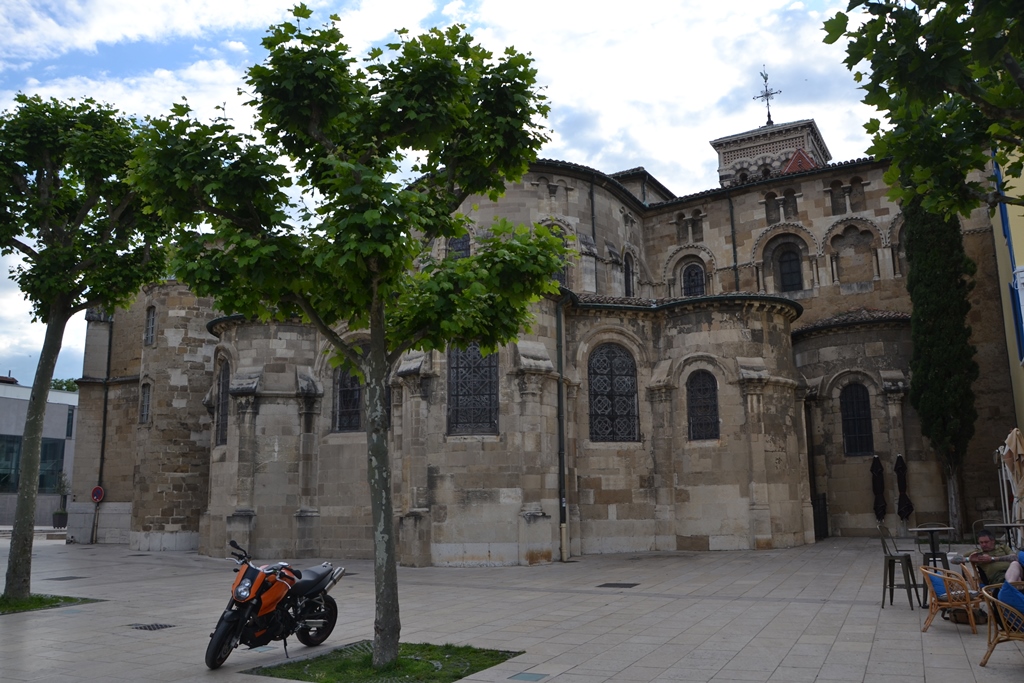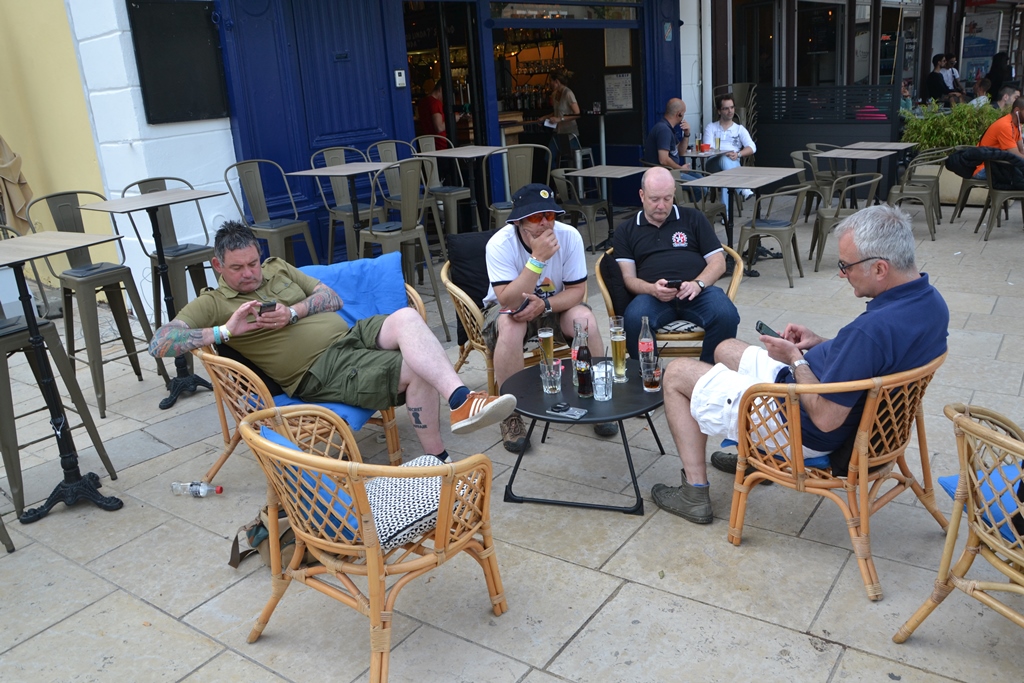 scooters parked up...kit unloaded...showered and shaved...time to relax...it did take us about 45 minutes to walk here...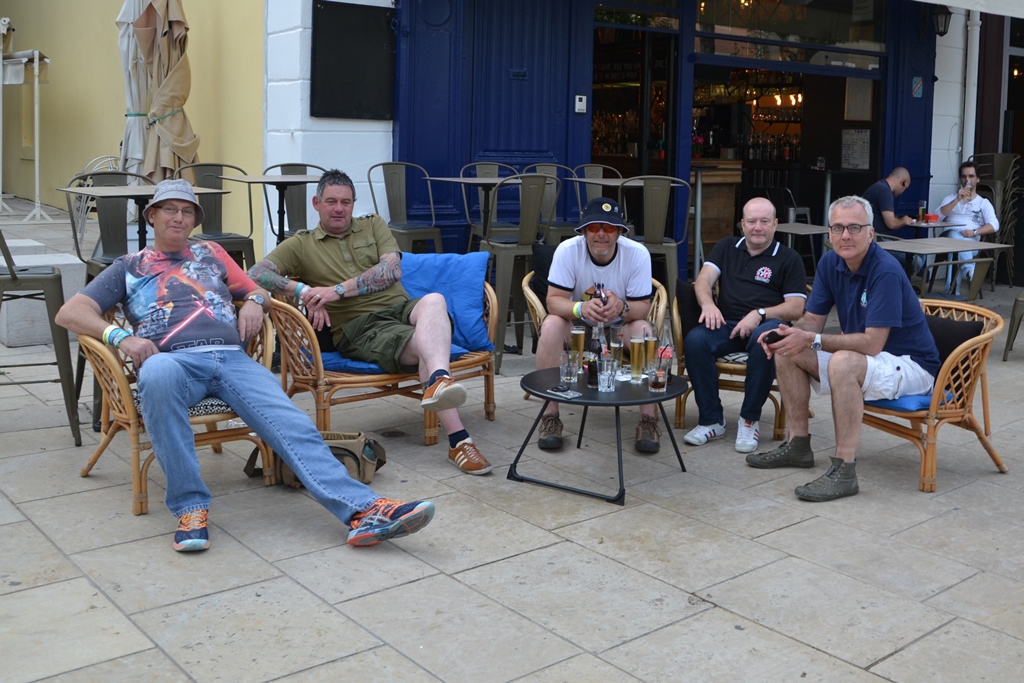 got the guy who was serving us to take this...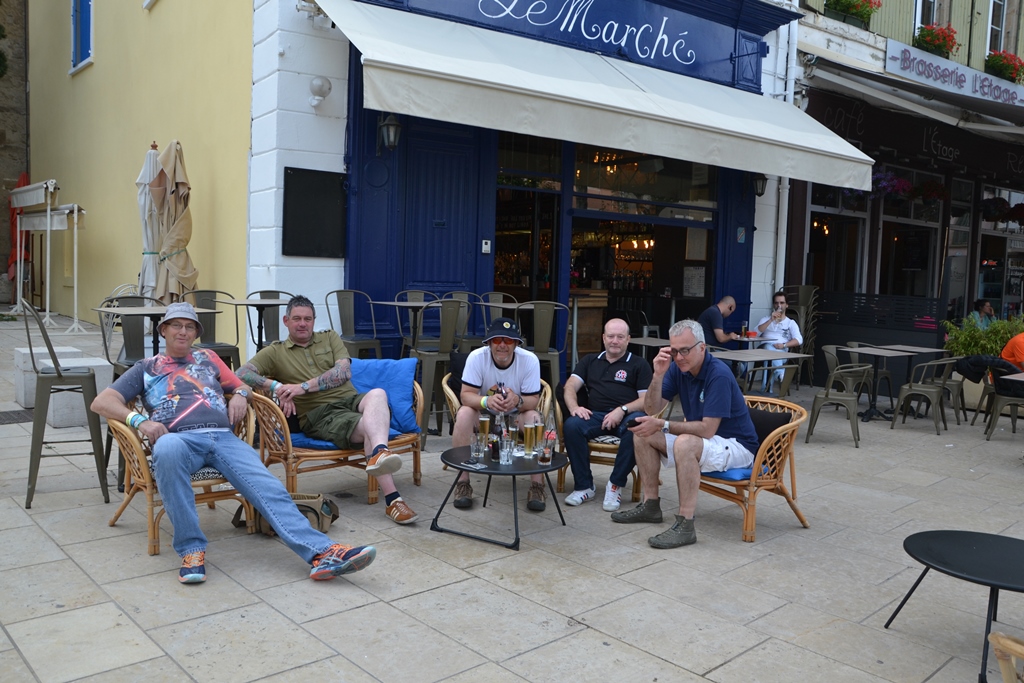 he was gonna order a Pizza but couldn't find a Pizza place open...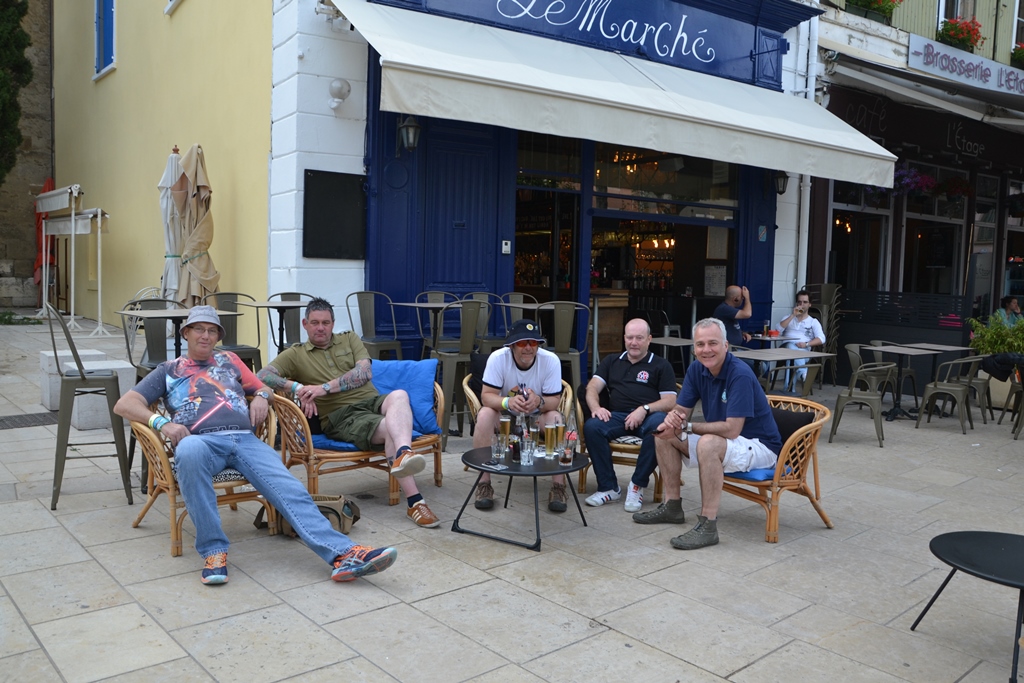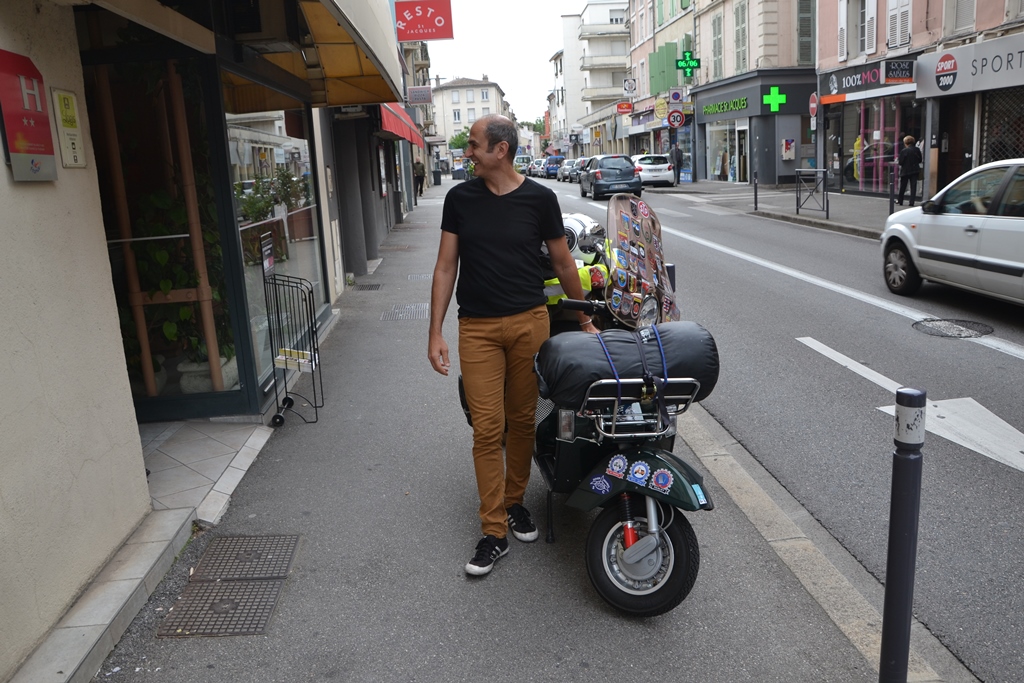 this was the guy on the reception of the hotel...I wanted him to take a picture of me stood by my scooter...got lost in translation somewhere...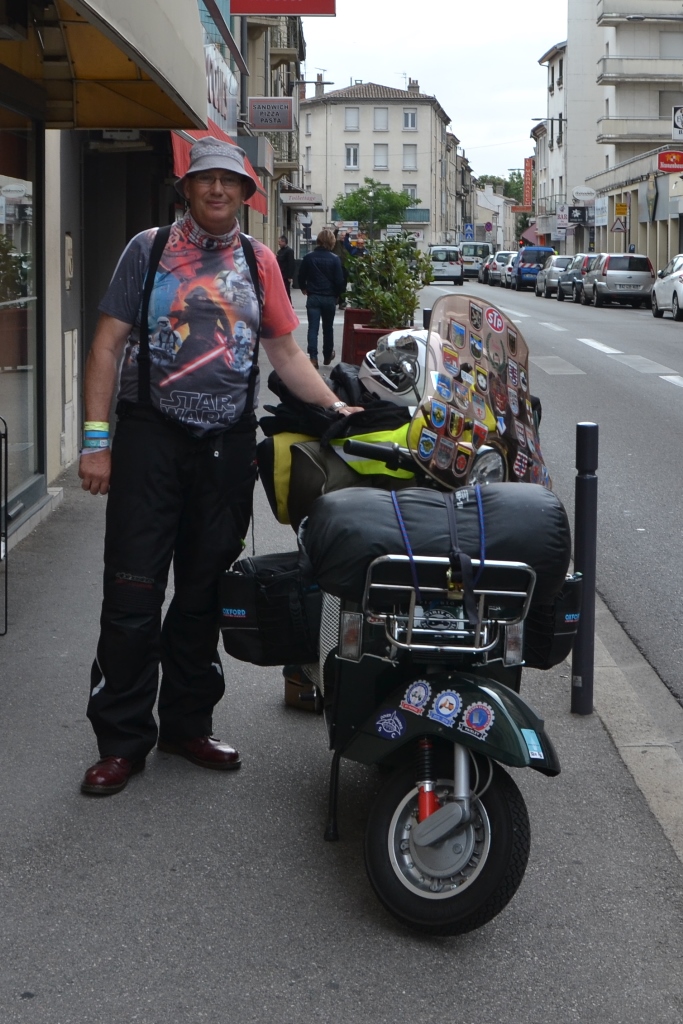 ah...much better...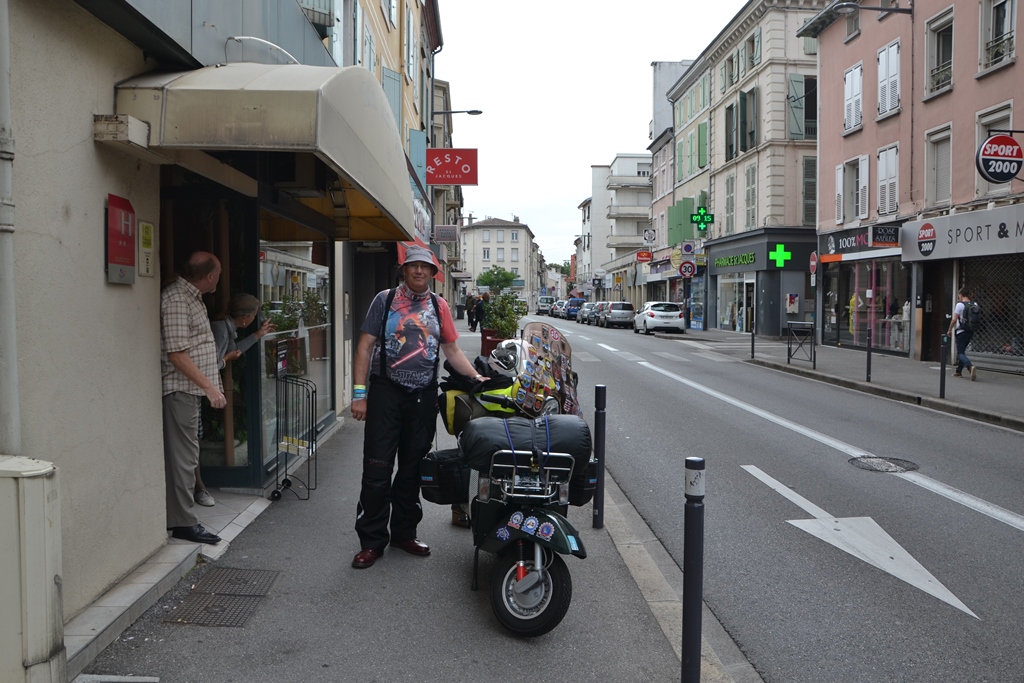 Wak's down the bottom of the street trying to hurry me along...ain't never gonna work...at this point I'm gonna tell ya that I got bit to bit's in this flea pit hotel...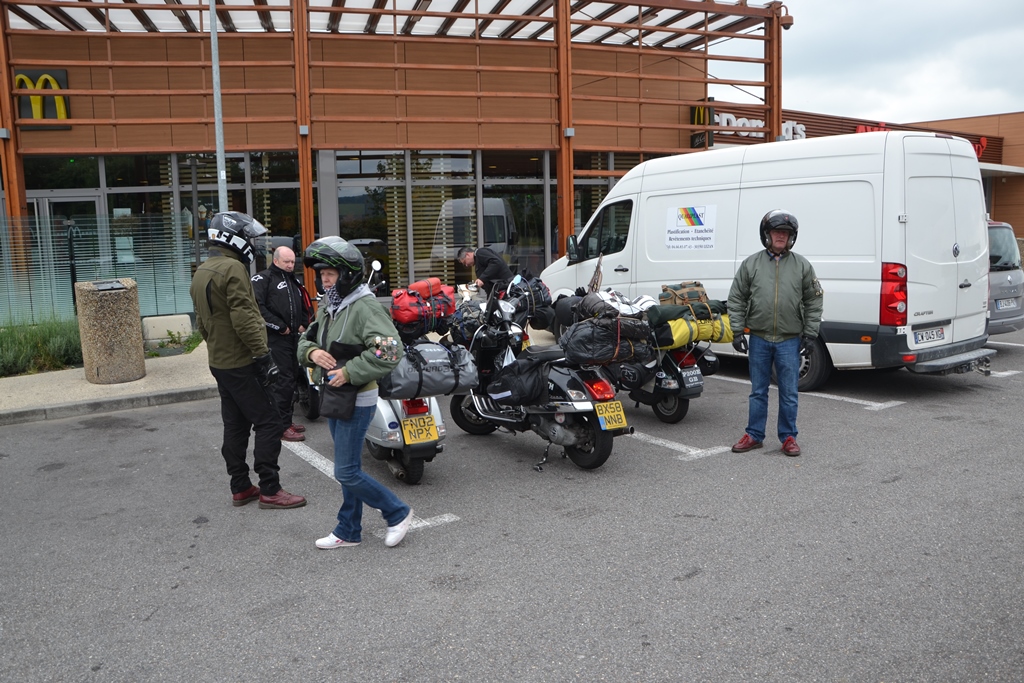 can you believe it...I've finally got everyone to stop at a Maccies and it's fuckin' shut...you couldn't make it up...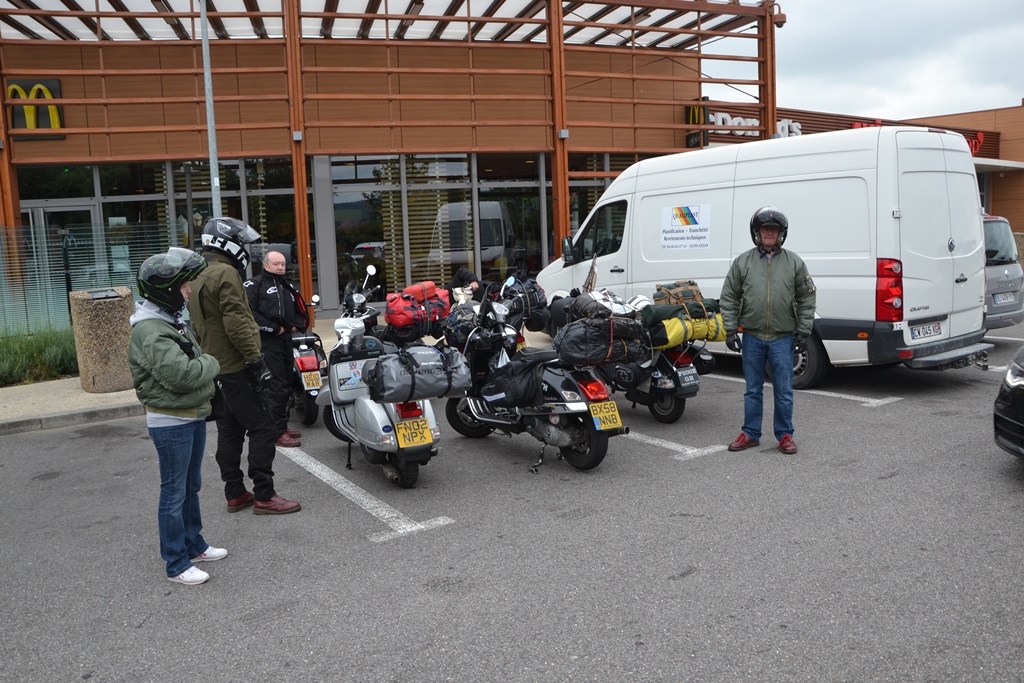 it didn't open until 09:00...on a motorway service station!!..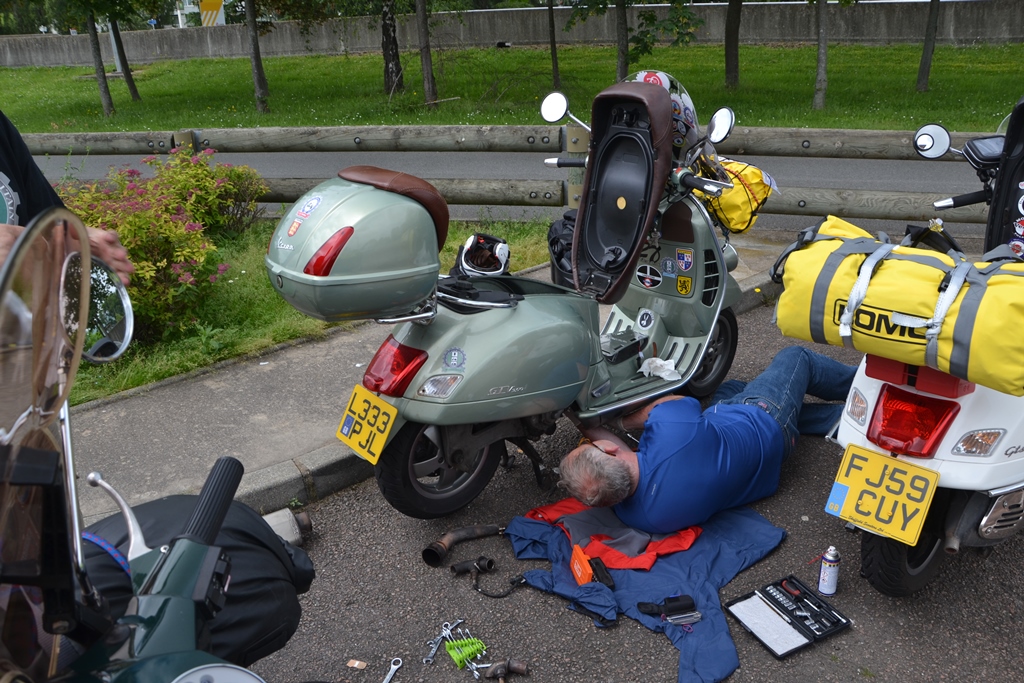 Brits in trouble...super Chaney to the rescue...the little tool kit on the floor is mine...and yes it did get the manifold nuts off...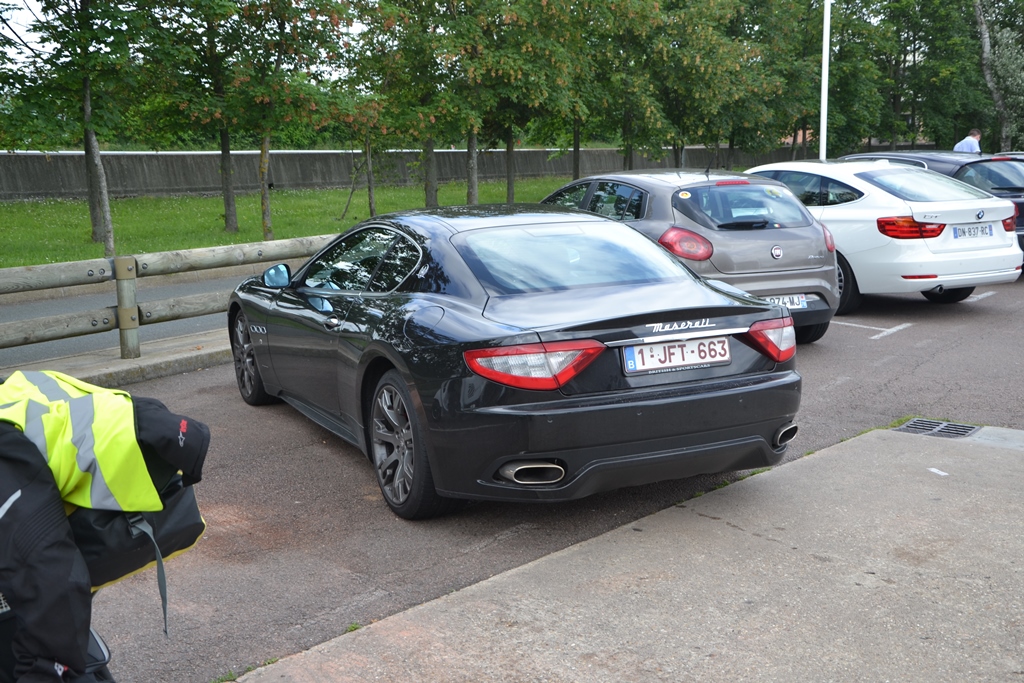 oops...got sidetracked by a beautiful piece of Italian engineering...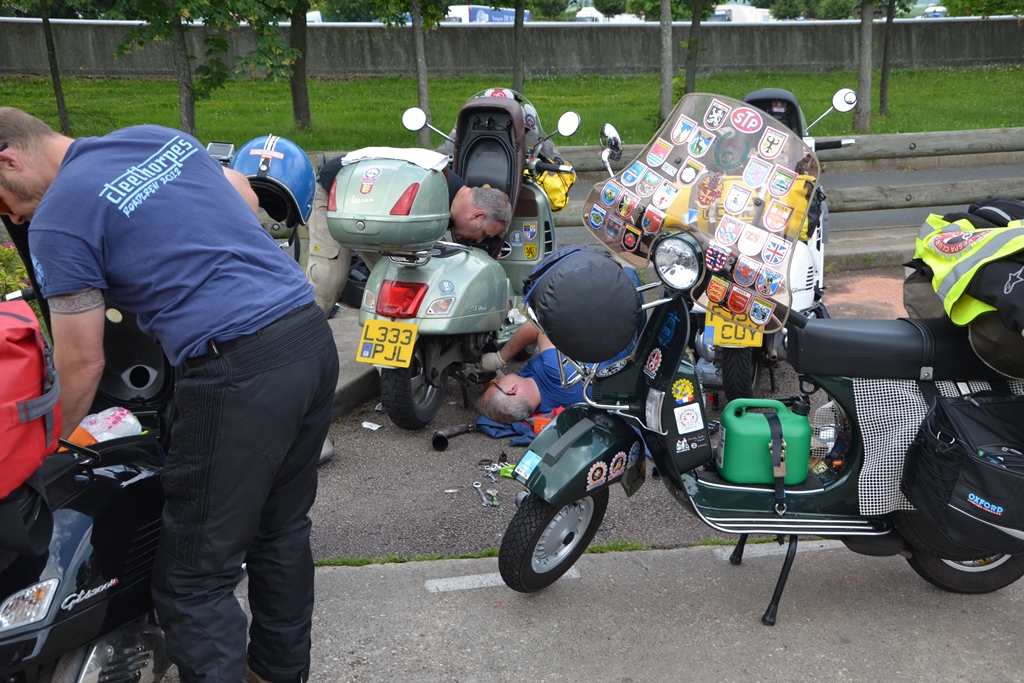 Joss & me stayed behind until they'd finished with the tool kit...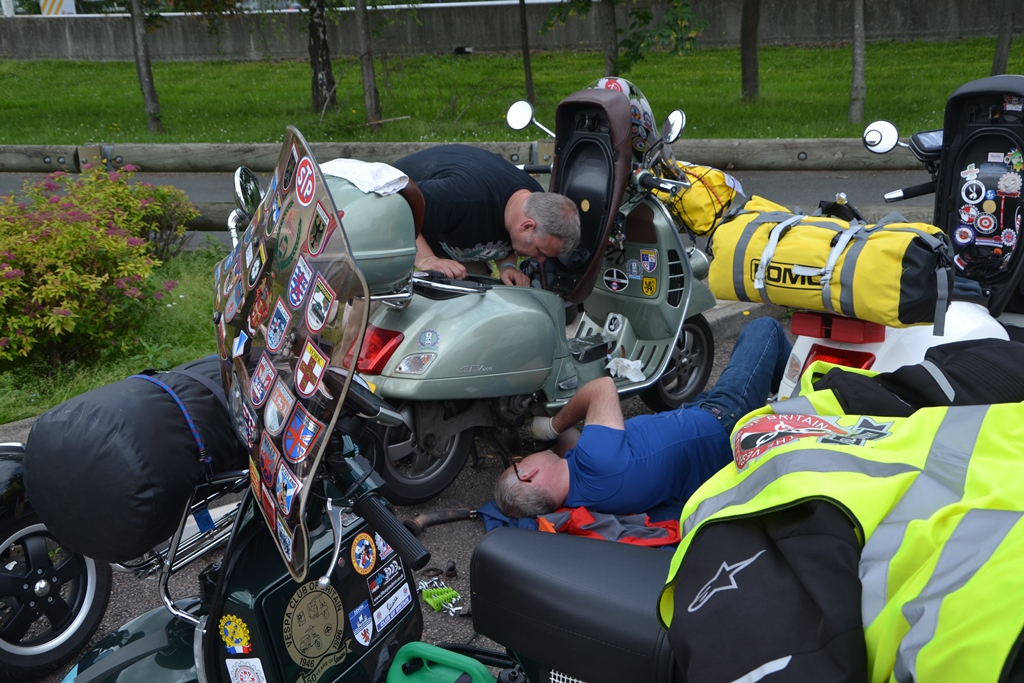 I think I'll start carrying a spare downpipe...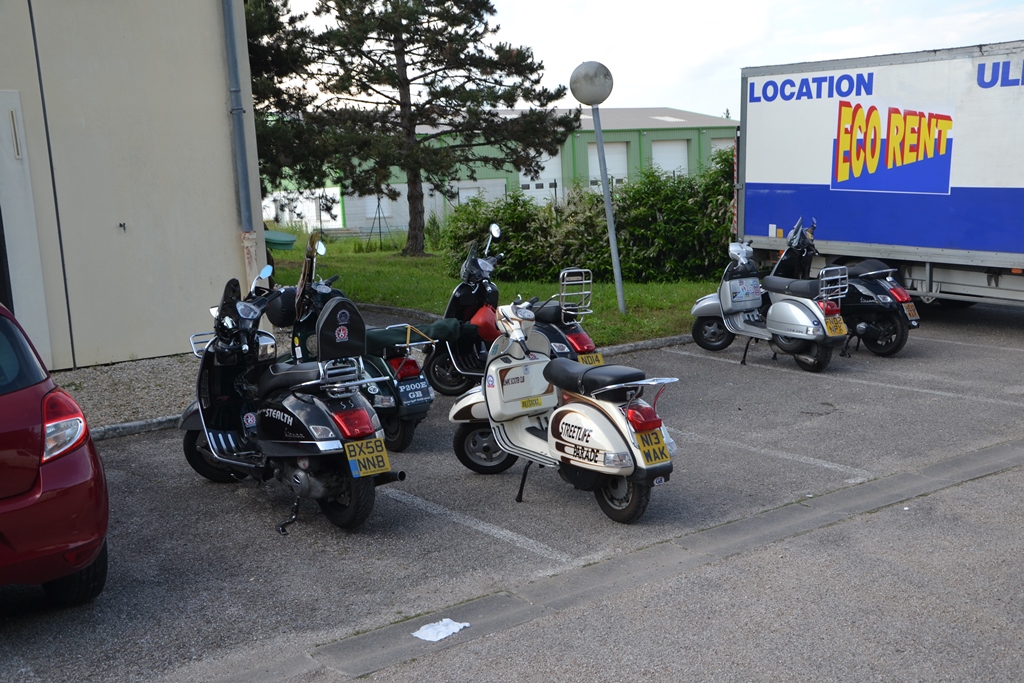 we caught up with everyone in time to book into this hotel...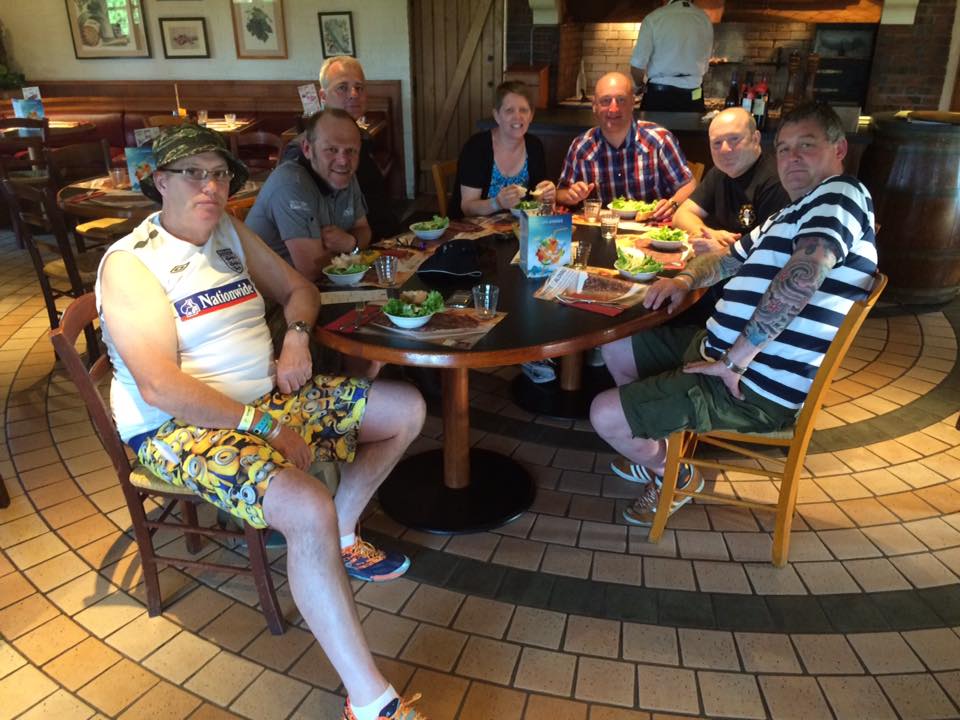 it's so hard to get excited over a bit of salad!!..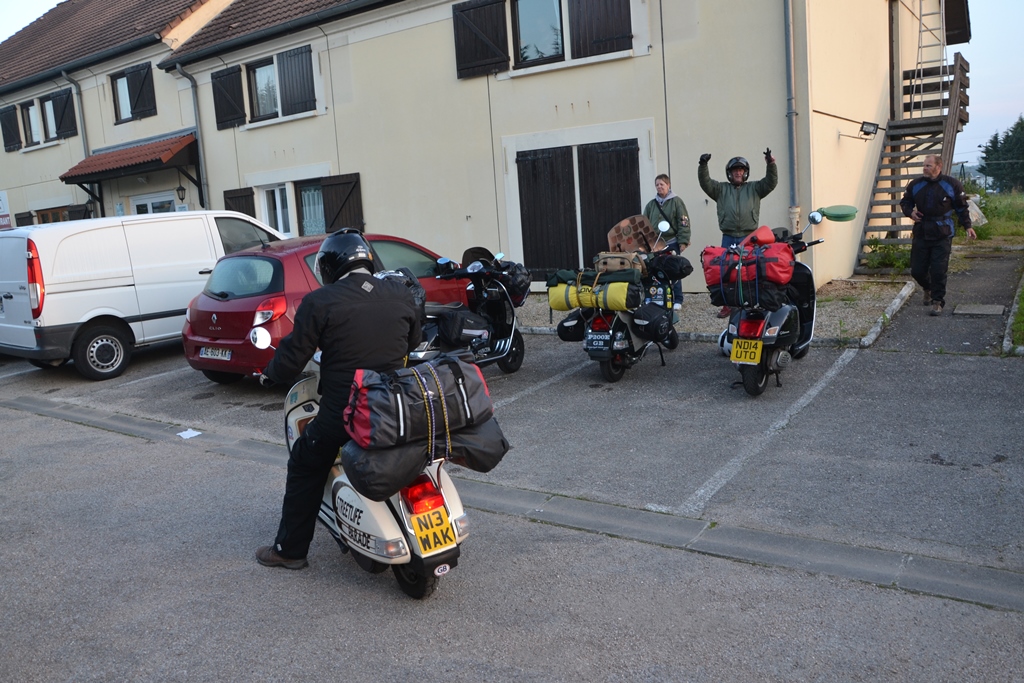 the last leg of the journey on French soil about to kick off...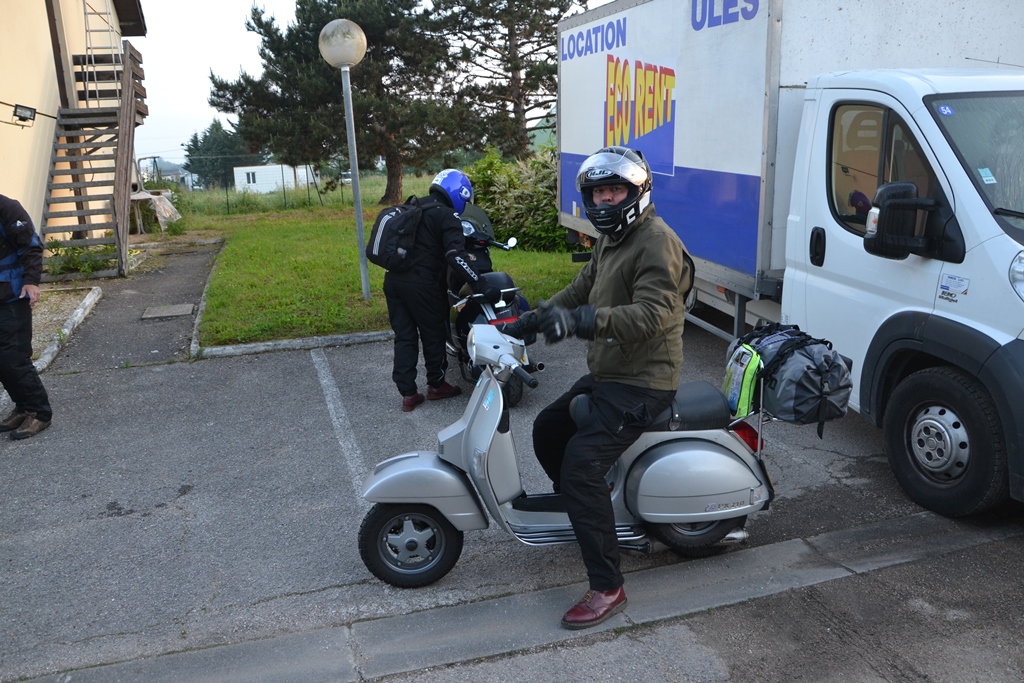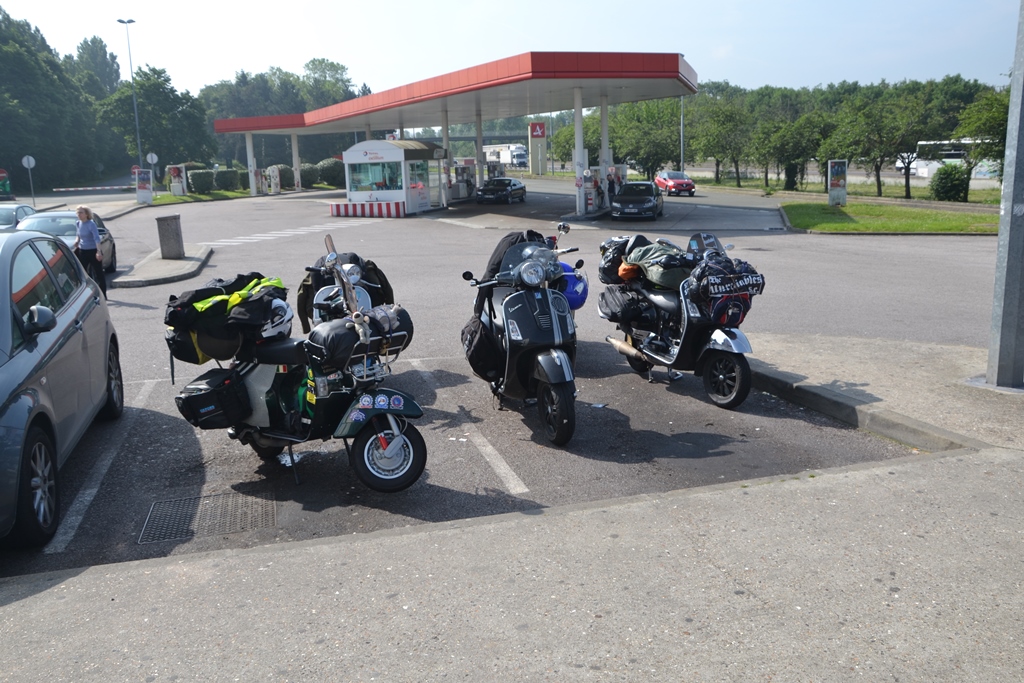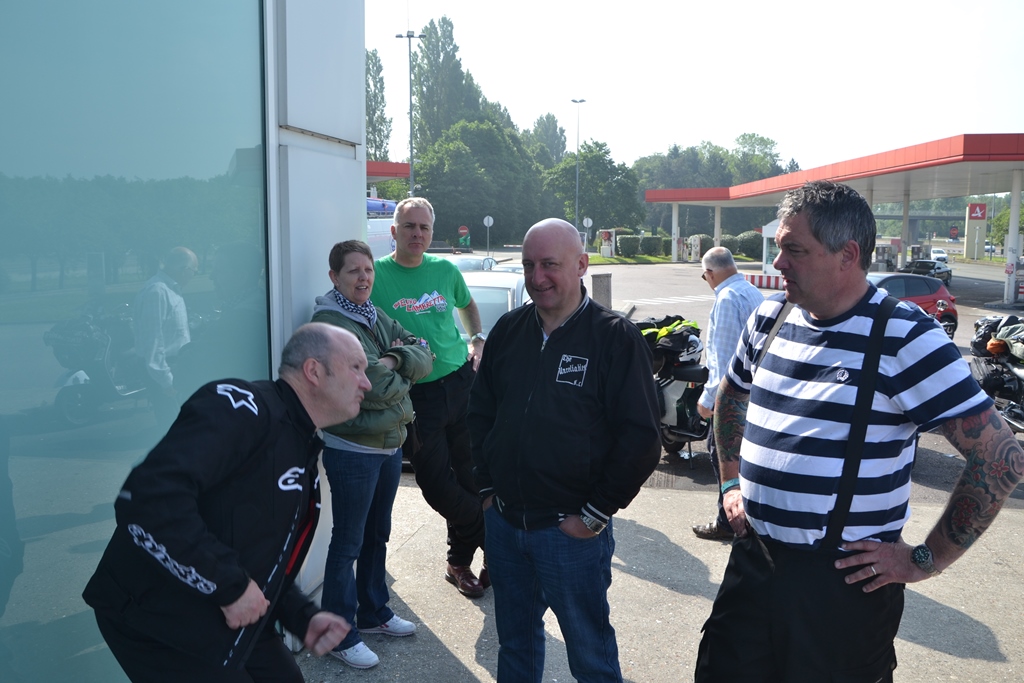 yesterday we lost Rodney...today we lost Joss...I waited with Rodney for him to catch up...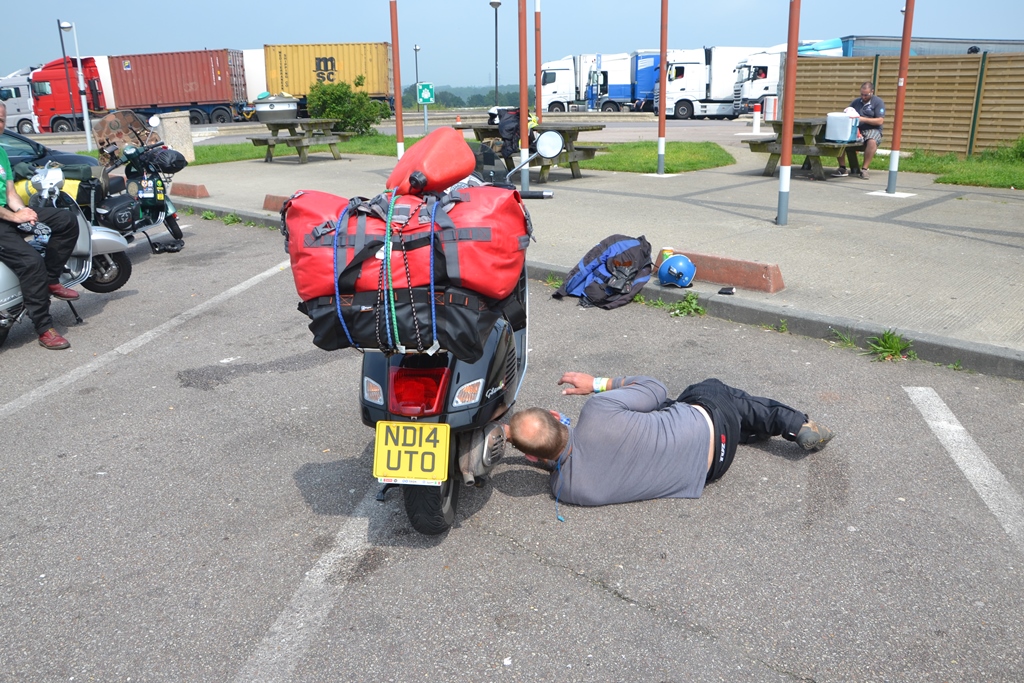 I don't think this is the reason we lost him but his exhaust gasket started to fail...it got him back to the UK before it gave up completely...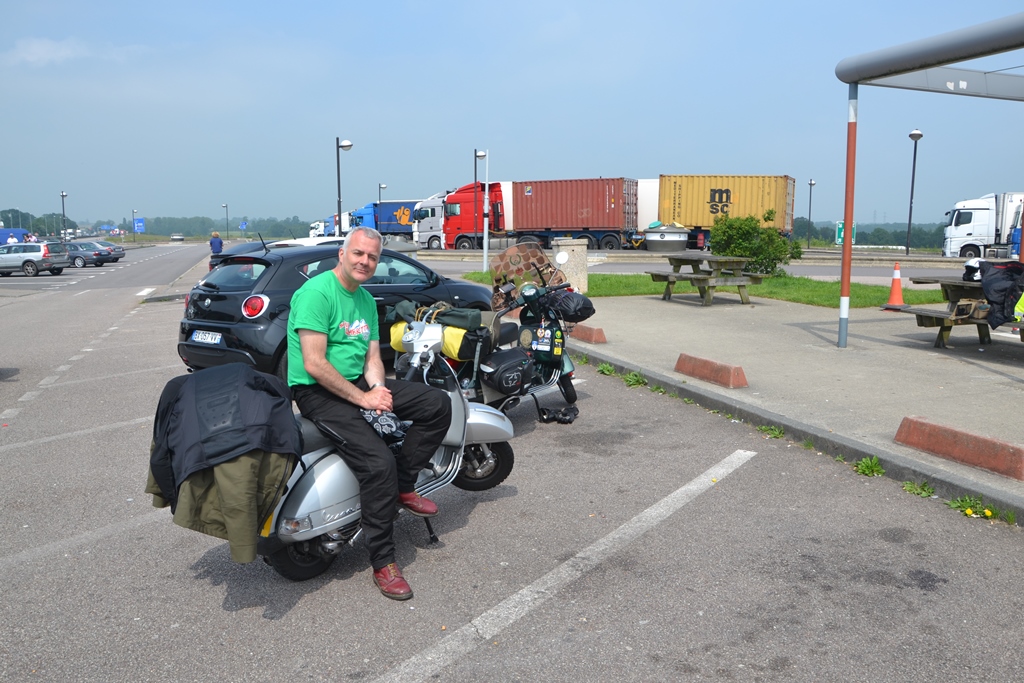 Rodney sitting there with that smug "it's not my scooter with problems today" look...